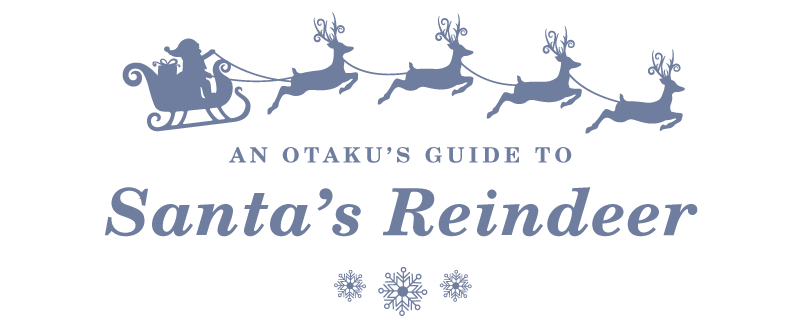 An Otaku's Guide to Santa's Reindeer
A downloadable game for Windows, macOS, and Linux
---
Synopsis
MC, an intelligent college girl intent on becoming a climatologist, travels to the North Pole as an intern with her moms — Karen (an oceanographer) and Tracy (a biogeochemist). One day, after deciding to take a small break from analyzing data, MC goes outside just as soon as a blizzard hits. No way to see where she's going, she ends up getting lost and slipping on ice, injuring her head. Luckily, she's saved and looked after by none other than... Santa's reindeer?!
---
Features
-1920x1080
-Free to play
-9 romanceable characters
-18 endings
-PG-13

---
Team
Story & Writing: Mama J, gamerbum, pigionsdeliver, Laera-chan
Character Sprites: Zino
Backgrounds: King-sama, GlassHeart
Logo & GUI Design: sasquatchii
Programming: gamerbum
Voice Director: MaddyKinz
Music: free assets by Alcaknight

---
Here's the full demo survey that we would like for you to fill out if you have the time, thank you and enjoy!