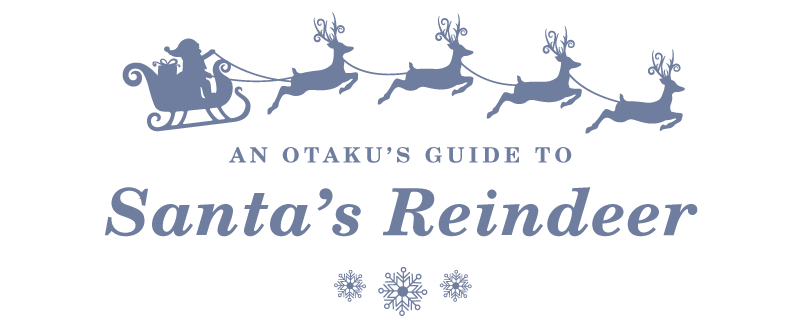 An Otaku's Guide to Santa's Reindeer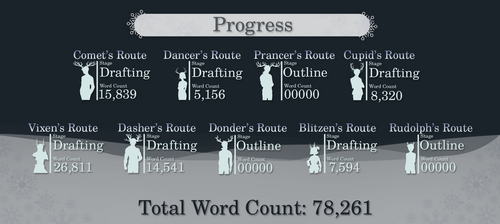 NaNoRenO
We would just like to start this update by mentioning NaNoRenO. As some of you know, we started AOGTSR as an entry for NanoRenO2017 and that means it's been a year that this game has been in production. Which is wow, "Where did the time go?". We doubt we would have had the motivation to start this project and get a demo out in such a short amount of time if it hadn't been for the NaNoRenO.
This is why we would like to offer a shout out to everyone involved in organising it and also to those currently taking part in NaNoRenO18. The team can't wait to play all the entries for this year and we've already picked out a few we have our eye on. So, to all the devs in the final push for NaNoRenO18
BEST OF LUCK from all of us at Anomalis.
If you have ZERO idea what we are talking about then check out the game jam page on itch here. Also, check the entries once the jam is over~
Alright... Back to business!
General Update
Well... to be honest, there's nothing particularly exciting to announce. But here we go!
❄ Art - We have yet to find a colorist and so the amount of CGs will probably have to be cut to the BARE minimum of maybe one per route. Unless we can find some more help between now and release this is the unfortunate position we find ourselves.
If you are able to help with art then contact us.
❄ Route Scripts - Slow month for some and a super amazing month for others. As you can see Dancer and Blitzen's route are back on track. Thankfully, Dancer's writer is recovering nicely and is working hard on her route. We welcomed a new co-writer which is why Blitzen's wordcount has increased so much since last month. Well done to them all for their amazing work this month and hopefully, we can keep this momentum going.
❄ Music - We will continue our previews of the OST this month so keep a look out for those on our tumblr. Thank you to those who commented on the first preview track. The composer, Avium, really found it helpful and loves hearing some outside opinions.
❄ Voice Acting - It's been a long time since we mentioned this subject so we thought we'd throw a little light to where we are at. Our Voice director has been having computer troubles (isn't everyone T-T). We had hoped to get out some voice previews by now but that is again going to have to be put off a little longer. We apologise for the delay in that regard.
However, we have recently posted about a project that both Maddy, the voice director, wrote and one of our lovely reindeer VAs has performed in. So be sure to check it out if you want to hear the VA in action.

Email: anomalis.games@gmail.com
Get An Otaku's Guide to Santa's Reindeer