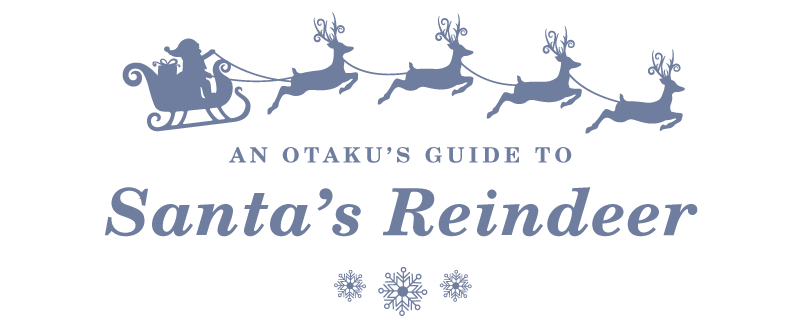 An Otaku's Guide to Santa's Reindeer

Please forgive the terrible title but moving on...

We've decided to do something a little more involved for our AOGTSR promo event. This is our fans' chance to be a part of the process and submit lines for each of our characters to feature in the game.
Feel free to submit as many or as few suggestions as you want. You are not limited to one submission. Depending on the turn out we can't promise ALL submitted lines will make it into the final game. We will try and include as many as we can and will be posting screenshots of lines that made it into the final game on our tumblr.
Enjoy and have a merry day~
Get An Otaku's Guide to Santa's Reindeer